A lemon tree is a unique way to decorate your home organically and provide fresh fruit. Whatever stage the plant is in, it commands attention. Even with only glossy, green leaves, the plant is attractive. When in bloom, it has fragrant white or pinkish flowers. Eventually, the tree will decorate itself with bright yellow lemons.
Like any plant, a Meyer lemon tree requires proper care. Depending on the variety and your location, these plants may be placed outside during the summer months. In the winter, the plant will flourish indoors near a sunny window. They need to be watered, fertilized and have the proper temperature and amount of light. They'll need to be monitored for pests, especially if they are outdoors. You'll find that the results are more than worth the effort for caring for it.
Enhance your Health and Well-Being
Lemons are rich in antioxidants and minerals, including vitamin C, folate, and potassium. Squeeze a lemon and add the juice to warm water in the morning for an energizing drink. In the evening, pick a lemon from the tree and use the juice to make lemon cosmopolitans.
The light, citrus scent from the clusters of blossoms does more than naturally freshening a room. It restores your mind and spirit and reduces anxiety. After a long and stressful day, sitting next to a lemon tree relaxes you and puts you in a better mood. Breathing in the scent of citrus has been shown to reduce stress.
Add Ever-Changing Beauty
The dark green leaves with the contrasting white or pale pink blossoms of a lemon tree complements any décor. After flowering, each small green fruit grows and ripens into a bright yellow fruit. This stunning plant makes an unusual conversation piece. Unlike a picture or a vase, the lemon plant is an art piece that is living and responsive.
Pick your own fruit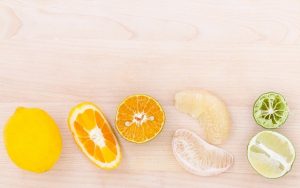 A freshly-picked tree-ripened lemon enhances any recipe. Harvesting a lemon from your very tree gives a sense of satisfaction, accomplishment, and appreciation for nature.
From drinks to both sweet and savory dishes, lemons are the essential ingredient of many recipes. They enhance the flavor and adds brightness to many foods. Use them when making sweet treats like tarts, pies, and cookies. Lemon juice gives a tang and antioxidants to plain water. A tree-ripened lemon is bursting with flavor and fragrance. Store-bought lemons are typically picked green and ripen in transit. Because of this, they are not as flavorful and aromatic as a freshly-picked, tree-ripened lemon. Keep in mind that it's not just the fruit you can eat. Pick a few leaves and use them when grilling seafood. Boil a few to make lemon leaf tea.